Our Favorite Brands!
Two Bros Bows:
These are made in the USA in North Carolina. Two brothers were inspired by Merida in the movie Brave. The two boys built a few prototypes to sell at a local market. Sales went well and prompting the creation of a second batch of bows and the rest is history. Two Bros is still owned and managed by the original family members. Mix and match or buy a pre-made set to get started. Inspired by Merida from Brave.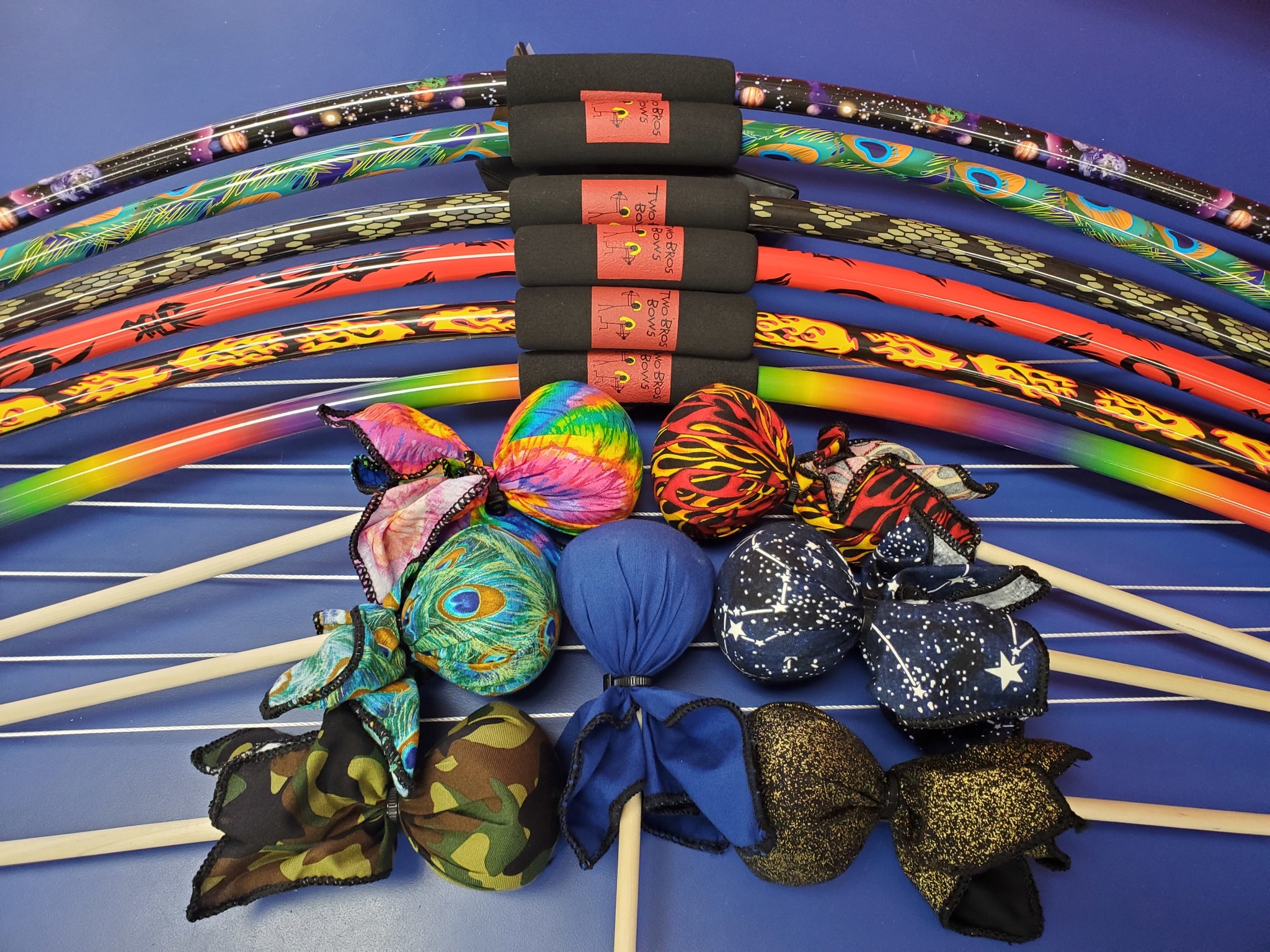 Uncle Goose:
Made in the USA in Grand Rapids Michigan, sourced from basswood grown in the great lakes area. Not just for children, can also be used for grounding due to the softness of wood itself and the different textures engraved. made by hand. Natural, uncoated wood. The ink is bought from an American company that doesn't use heavy metals. Extensive testing. Scrap and salvage is used for horse bedding or heating homes. Uncle Goose conducts copious amounts of cultural and design research for each of our 25 language block sets. We use a thoughtful, considered approach to ensure the integrity for all our language learning products.
Uh-oh. You lost a block. Or a roving pack of feral St. Bernard puppies decided to use a few as chew toys. We won't judge or scold. Uncle Goose offers replacement blocks for those "just-in-case" situations. Replacement blocks are $1.00 each and the shipping cost is approximately $3.00 within the United States through the United States Postal Service. Just visit this page, place your order and they'll get your blocks sent out to you right away.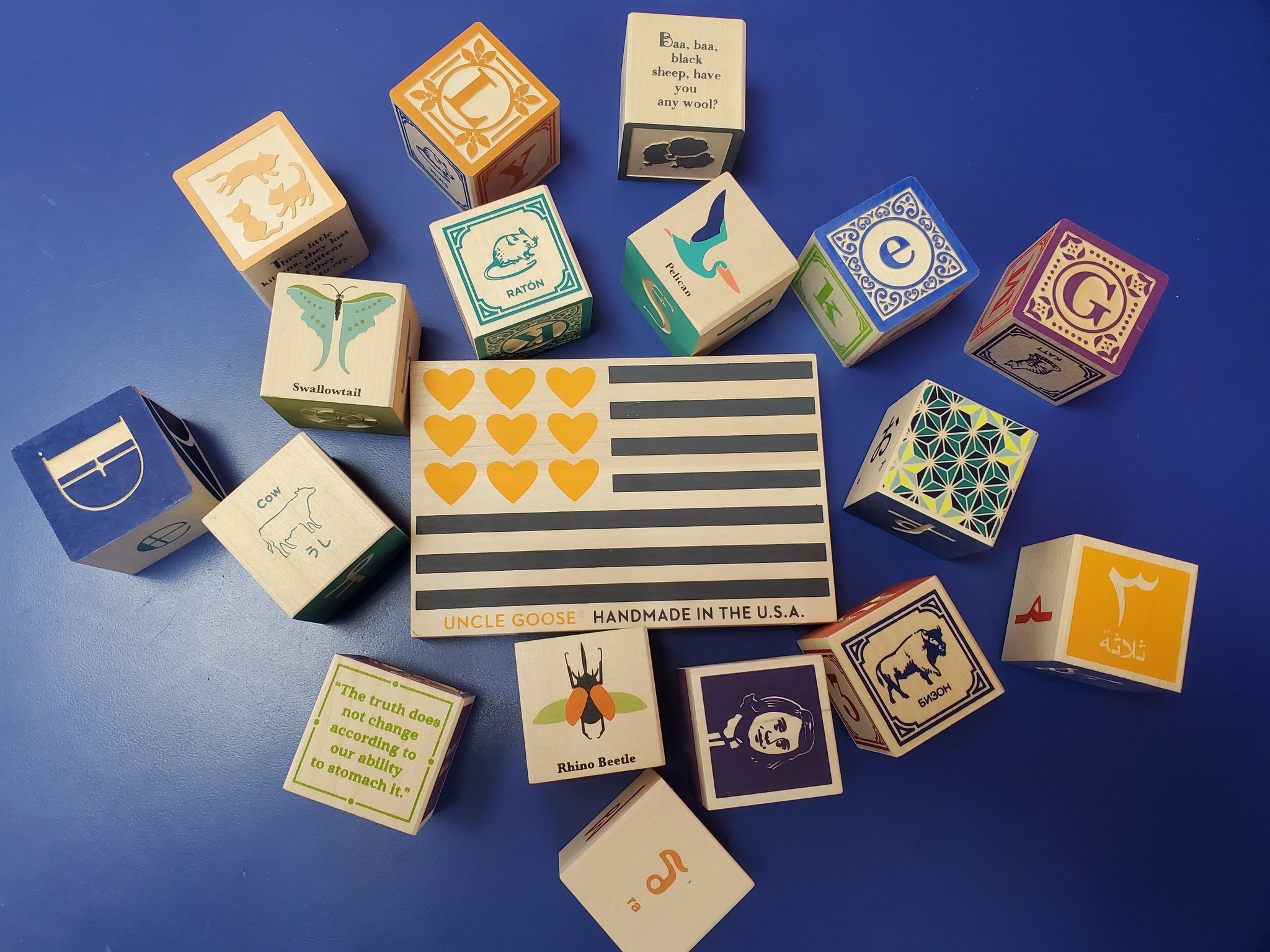 Spooner:
This company started in 2007 when Randy Putland was cleaning up the back of his surf shop in San Diego, CA. If your board should crack or break, the company Spooner will replace your board immediately. As long as there is adult supervision, children as young as 18 months can stand on the board. We suggest that children ages 3+ use the Spooner Board to develop their balance and coordination!
These liquid core mats come in 4 bright cosmic colors that move with every step, jump, dance, or hop! Kids and adults eyes become glued to this one of a kind flooring. These tiles are new to the USA but have already become a big hit throughout Europe in schools, kindergartens, retail stores, hotels, bars, restaurants, museums, kid's playrooms, bedrooms, and more. The bold contrasting and changing color patterns of the Surfloor tiles will stimulate sensory and perceptual development while being mesmerizing fun for all! The Freestyle and Pro models are very similar and can be used in the exact same ways. The Freestyle is about 23 inches long and the Pro is about 26 inches long. They can be used indoors and outdoors in a variety of ways. Click here for trick tips from Spooner themselves! All boards are unbreakable and made in the US

Ceramic Piggy Banks:
Our collection of Ceramic Piggy Banks is the biggest in Fairbanks! Along side a wide variety of base designs, we offer customization for names and additional art! With seven fonts, ten font colors, and ten pictures to choose from, we're sure to have something for everyone. Our current supplier is Child to Cherish, which manufactures out of California and provides a 1.5 inch coin slot at the top, too small for little fingers to get stuck in but big enough for even challenge coins! Don't like our designs? Don't worry, the high gloss glaze finish makes painting it yourself a breeze, whether using traditional methods or paint pens.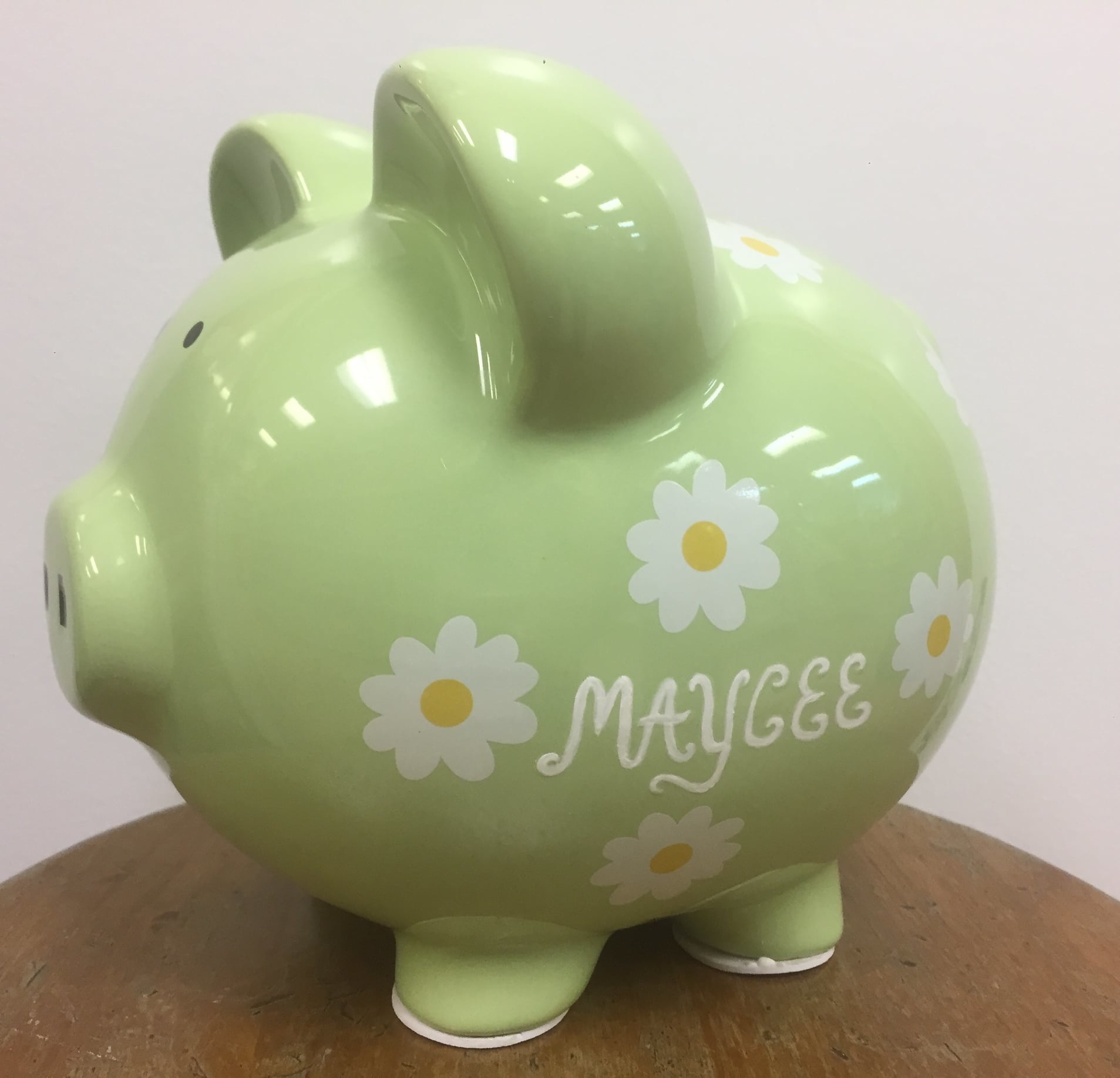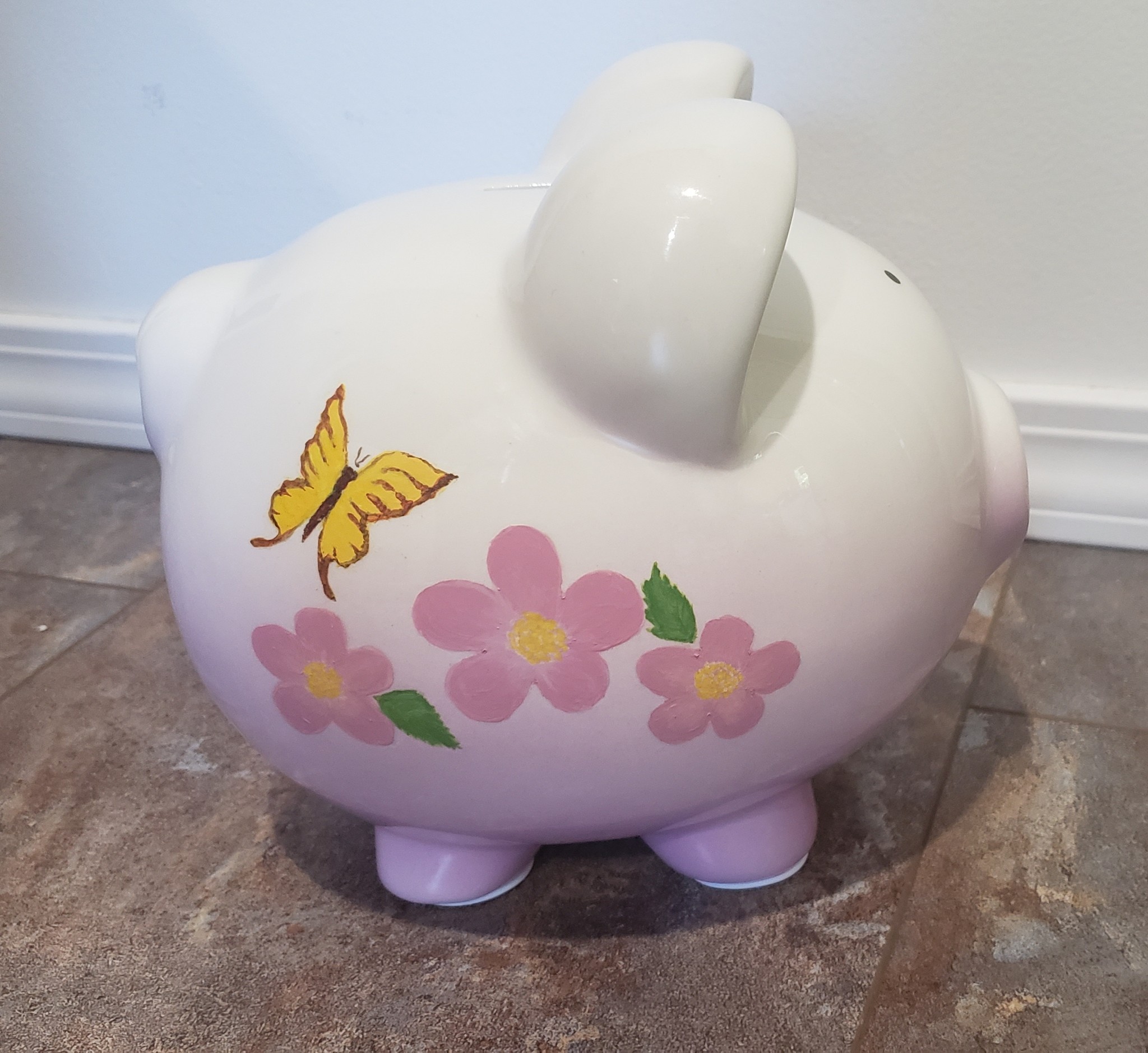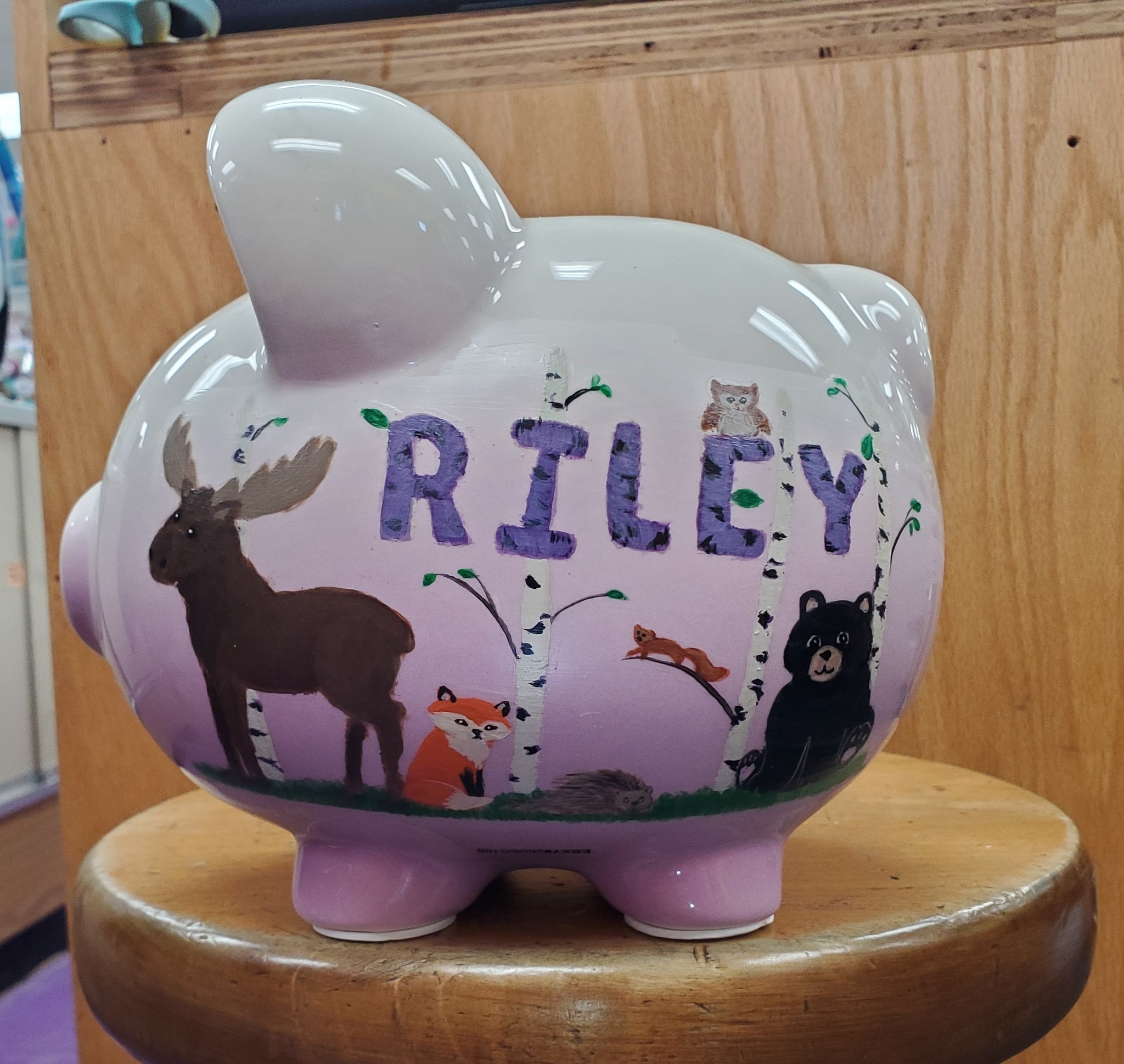 Bubble Tree:
Reusable, recyclable, made in the USA, non-toxic bubbles. HUZZAH! What more do you need to know? The containers are made of aluminum and a heavy duty and fully capable of surviving multiple kids and multiple summers. Once the container is empty, Bubble Tree makes refill containers in 1 Liter, 3 liter, and 5 liters sizes that can keep the kids happy at a fraction of the cost.
Plan Toys:
Instead of standard chemical ink, Plan begin using biodegradable and eco-friendly soy ink for our printed materials. Plan never cuts down a single tree for production. We added value to rubber trees that no longer produce latex, normally scheduled to be burned, by using them to make toys for children. We implemented sustainable packaging – using recycled, reusable paper for toy packages and printed materials. 1994 PlanToys developed the use of water-based and non-toxic dyes for manufacturing. Today, chemical dyes containing lead or other heavy metals are prohibited for use in our factory. With guidance from research done by Dr.Mudtorlep Nisoa, the Supervisor of Plasma Technology for the Agricultural Applications Research Laboratory at Walailak University in Thailand, we began utilizing microwave technology in our manufacturing process to help keep weevils out of rubberwood. Microwave technology is a green method that uses a microwave for drying – helping to preserve the quality of agricultural products while also causing evaporation of moisture from wood at low temperature. At the same time, this technology destroys weevils and insects in the wood without using chemicals and insecticides.